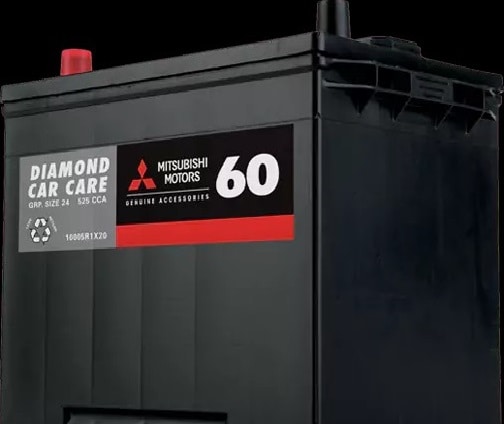 Is your Mitsubishi losing it's spark?
Your car's battery is a critical part in your vehicle for providing you with a smooth and problem-free drive. If it's due time for a battery replacement or for a simple check, visit Cortese Mitsubishi. Our Service Department has knowledgeable, experienced, and professional technicians who are experts at what they do, which means you'll have a smooth-running vehicle in no time. 
Check your battery


There are a few warning signs to look out for that indicate a dying battery. If your battery smells of rotten eggs or sulfur, it could mean that it is leaking, and should be looked at in a timely manner. A welling or bloated battery case or a low-fluid level, as well as a slow turn-over or engine crank are additional factors that could potentially lead to a dead battery. Of course, if your "Check Engine" light comes on, that is a clear sign that it's due time for a battery change. 
Our well-informed team can assist you with any questions you may have, as well as help you purchase the correct battery for your vehicle. Stopping in to Cortese Mitsubishi can solve all your problems 
Scheduling your battery service 
Call Cortese Mitsubishi or go to Cortese Schedule Service
Schedule Service
* Indicates a required field
Hours
Monday

7:30AM-5:00PM

Tuesday

7:30AM-5:00PM

Wednesday

7:30AM-5:00PM

Thursday

7:30AM-5:00PM

Friday

7:30AM-5:00PM

Saturday

8:30AM-12:30PM

Sunday

Closed